The great operation process of the core shooter machine
[Abstract:​Compared with ordinary core shooting machines, the core shooter machine is easy to operate and has a good working speed. The core shooting machine is widely used in the foundry machinery industry. The core size made by the core shooter machine is accurate and the surface is smooth. 】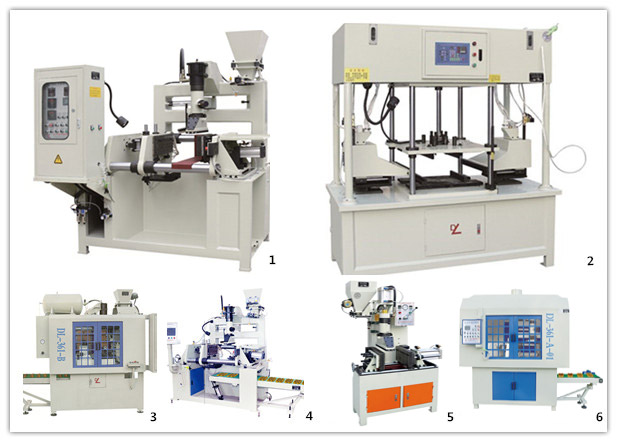 Compared with the ordinary core shooter machine, the core shooting machine is easy to operate and has a good working speed. The core shooting machine is widely used in the foundry machinery industry. The core size made by the core shooting machine is accurate and the surface is smooth.
Operating procedures of the core shooter machine:
1. Before the core shooter machine runs, there should be no obstacles that hinder the normal operation of the core shooter equipment.
3. Check whether all cutting door handles are in the resting position.
4. Lubricate the equipment according to the provisions of the lubrication card.
2. Check whether the fasteners in the key parts of the core shooting machine are fastened. If they are loose, tighten them.
5. Unscrew the compressed air main cutting, and conduct the no-load test on the core shooter equipment. In this process, it is necessary to check whether the action of the mechanism is normal and check whether the pipeline of each valve is leaking.
The core shooting machine has been widely used in recent years because the use of the core shooting machine can save the high salary of the modeling workers. Because it is multi-box stacked pouring, it can also reduce the waste of pouring risers, and the coated sand after pouring has good collapsibility, which is conducive to sand cleaning.
The core shooting machine has a good production rate, the sand mold size is accurate, and the processing amount can be appropriately reduced; the operation is simple, and the casting yield is good.
The working process of the core shooter machine is completed at the same time as sand filling and compaction, and it is immediately hardened in the hot core box, which reduces labor intensity, is flexible and light in operation, and is easy to master.
It adopts electric heating, the temperature can be automatically controlled, and the working place is easy to keep clean to create conditions for the mechanization and automation of the core making process. Sand cores for casting can be produced in a cycle of only ten to several tens of seconds.
Delin Intelligent Technology Co., Ltd. is a foundry machinery manufacturer integrating the design and production of casting molds, foundry castings, and various core shooting machines. Since its establishment, the company has always adhered to a strict quality policy, excellent craftsmanship, and served customers with an honest, credible, serious, and responsible attitude.
We sincerely welcome customers to visit and negotiate!
Our company is a professional manufacturer with years of experience in the production of automatic sand casting equipment. We have a professional design and production team to produce a high-quality foundry core shooting machine.
You can click here: Foundry Machine to view more machine introduction, and maybe you are interested in machine working video: Foundry Machine
If you want to know more details like are we manufacturers, machine function, support video, and more pictures, price list, how to buy, Welcome to Call / WhatsApp or send us Email about any question on the machine, please contact us >>>Tel / WhatsApp / WeChat: +86 13960339790, Email: [email protected]