Introduction DELIN Company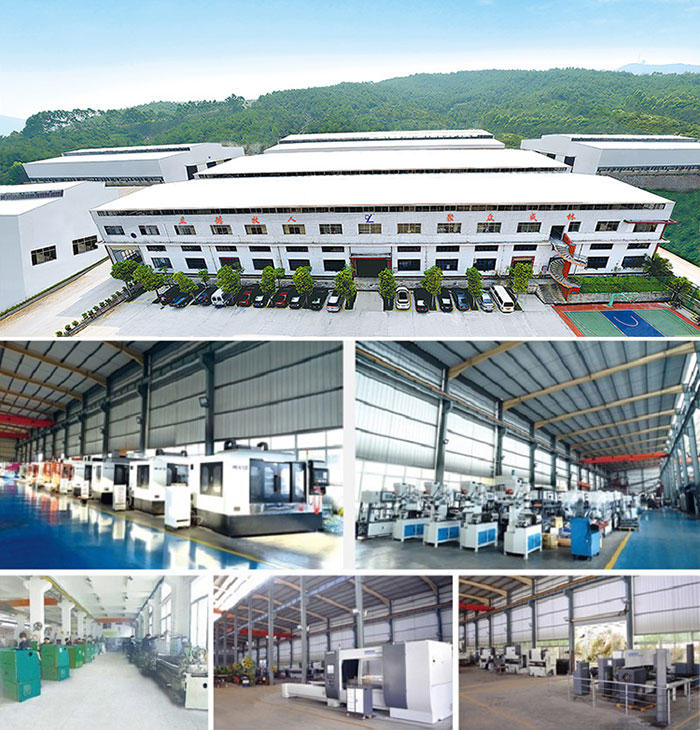 Hello, guys, we will take you to learn about our company, and it's our pleasure if there have any chance to show you face to face in the future!
DELIN company, the earliest manufacturer in South China engaged in foundry machining machines' R&D and manufacturing, which is located in the hometown of China sanitary fittings —Quanzhou city.
The article is divided into two parts, one part introduces Delin company culture, the other part introduces Delin company advantages and disadvantages
DELIN Company Culture
DELIN company CORE IDEA
Cultivate employees with moral, gathering talents to teamwork.
★Enterprise Spirit: Dedicated, loyal, solitary, sharing
★Management Tenet: Pragmatic &being integrity,forging ahead,innovating & transcending,good service
★Quality Policy: Product is personality, quality is life
★Talent Concept:
Promote the talented and moral employee exceptionally;
2. Cultivate the ordinary but moral employee;
3. Restrict the talented but unmoral employee;
4. No hiring to the people without morals and talent.
★Enterprise Mission: Providing excellent casting machining machines, to be the world-class machinery manufacturer.
DELIN Company Advantages
DELIN Company is composed of Delin Machinery(DL), Ankon Machinery(ANKON) and Changjiang Machinery(CBB). They each produce different machinery. Next, we will introduce the advantages of their respective machinery.
DELIN machine producing two-section machines. First, non-ferrous metal foundry production series, include gravity casting machine, heat core box core shooting machine, mixing sand machine, furnace, vertical bandsaw machine, shot blasting machine. Second, ferrous production series, include sand molding machine, automatic double head core shooting machine, shell core machine. DELIN machine widely used in plumbing, sanitaryware, care spares, valves, iron, cast lines, etc.it provides a series of services, including technical counseling, mold designing, live training for staff, etc. Delin has effectively established a perfect quality management system. Complete quality management and monitoring system is the guarantee of product quality are the most basic, also is the fundamental guarantee of the enterprise to the market. The company's products are trusted by many users, become the preferred choice of the ideal foundry casting production lines.
Ancon Automation Machinery(ANCON Machinery) are producing automatic machining equipment, which is a special machining machine. It belongs to the subsidiary of Delin Intelligent Technology Co., Ltd. (DELIN Company) which locates is same as the Delin machine. Ancon Machinery has committed to supplying automatic machining equipment for decades. It's dedicated to servicing plumbing sanitary ware, fire control vale, door control hardware, household appliances, automobile, and motorcycle hardware accessories industries to provide efficient, accurate, manpower saving automatic processing equipment of the professional manufacturers.
After years of great development. Ancon has become a domestic first-class professional combination machine tool manufacturer integrating professional R&D, production, sales, and service. Now Ancon has Taiwan Hardford large gantry machining center, Japan Mitsui imported horizontal machining center, CNC gantry rail grinding machine, precision boring machine, tapping, milling, planing, grinding and other processing equipment and several advanced detection equipments. Ancon's machines are sold well in more than 20 provinces, cities, and autonomous regions, and exported to more than 30 countries all over the world.
We are constantly innovating and striving for perfection in our products with easy opera, economy, safety, high efficiency, and high-quality products reward to the society, service users, and win the trust of the vast number of customers and good reputation. We are willing to join hands with all colleagues in the development and exploration of automatic machines!
Changjiang Machinery(CBB Machinery) is producing metal polishing machine, providing automated grinding, polishing, abrasive surface treatment, and total solution. It is a subsidiary of the Delin Intelligent company. CBB Machinery automatic cleaning equipment products and services include low pressure casting machine, CNC polishing machine, Robotic grinding and polishing machine, drag-type grinding and polishing machine, manual polishing series products, watergate cutting machine and environmental protection dust removal system and so on. It is a high-tech enterprise specializing in R& D and manufacturing robotics, CNC automation and other high-end technology and equipment.obtained 8 national patents, 4 international standards, and 15 professional papers.
DELIN Company Disadvantages
Delin's biggest disadvantage is knowing that our customers are still few and fail to experience our quality products. So we added an English version of the website, and hope that shortly, customers around the world will know our Delin company! Secondly, the current professional technical team still can not meet all the needs of customers, we will continue to expand the technical team to better serve customers!
In summary, maybe you still don't know how our company works, it doesn't matter, you just need to know that we are one of the well-known and powerful manufacturers in the industry. When you need this equipment, please choose us, we will be your best supplier!