Why choose automatic green sand molding machine?
It is an inevitable trend for automatic green sand molding machines to replace manually operated sand molding machines.
The simple sand casting process can be divided into casting mold preparation-core making-modeling-melting pouring-falling sand-simple cleaning-finishing-final inspection. The most important part of this production line is the modeling part because the modeling part will affect the subsequent casting and the effect of the finished product.
Many foundries still use the hand-made methods of the old times, making many foundries now face the same problems, including:
1. It is difficult to ask people, no one wants or no one will do it.
2. The efficiency is extremely low, which affects production, corporate development and profits.
3. Manual modeling is slow, costly, low precision, and the quality of the finished product is not as good as the machine.
In addition to the above three problems, there are also some other problems related to casting molding. There are still many problems. The fully automatic green sand molding machine produced by Delin Machinery Casting is dedicated to solving the various problems in the casting industry in the era of manpower.
The problem is that the use of our fully automatic green sand molding machine can make it simple and bring benefits to the vast casting industry, not just profit. If you have any of the above problems or more unresolved problems, you can call us at 008613960339790 to find us Delin Machinery to customize a molding machine that meets your requirements.
Reasons for choosing a fully automatic green sand molding machine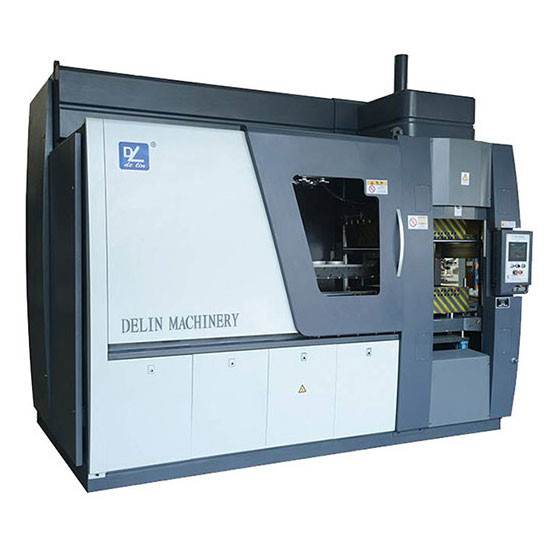 1. Fully automatic one-button operation, no need for professional workers
You only need to press the start button once for each complete sculpting (under the working condition without core loading). If the workpiece needs to be cored, it will automatically stop after the program is selected. After core loading is completed, press the mold clamping button and the program will be automatically completed.
2. Horizontal parting for easy core loading
Horizontal parting casting, easy core removal, more convenient demoulding, 80 boxes per hour, pouring port can be set according to your product, of which we have 4 conventional sizes, and can also be customized according to customers.
3. The equipment can use ordinary pulverized coal sand, clay sand, and red sand. The sand used in general molding machines is sufficient, and the requirements for sand are not high.
4. Template installation: fixed by four screws, a replacement can be completed within five minutes, adapt to frequent mold replacement.
5. Mold hardness: The mold hardness can be adjusted freely according to the requirements of different castings. It is very convenient and quick to adjust a few parameters, and the maximum can reach 85-90 degrees.
6. The height of the mold can be adjusted to save sand: the upper and lower compaction plates can be adjusted to produce different mold heights.
7. Closing precision: modeling and closing are performed in a uniformly positioned template and sandbox system, with high repeatability.
8. Mold quality is constant and uniform: This automatic green sand molding machine adopts a high-precision mechanical positioning system, microcomputer, and position detection linkage, and the entire molding process is fully automated without human intervention, so the molding quality is stable, uniform, efficient and reliable.
9. Equipped with safety protection device: advanced light curtain protection to ensure the personal safety of the operator.
10. Modeling speed: about 50 seconds per box or customized according to customer needs.
11. Mold size of the automatic green sand molding machine: 1000×1000, 600mmx700mm, 600x650mm, 500x600mm, 410mmx510mm, 450mmx350mm, various specifications, large specifications can be customized according to customer requirements.
Delin Machinery specializes in the production of the sand casting machine. It is a machinery manufacturing enterprise integrating scientific research, design, manufacturing, installation, debugging and consulting services. You can click here: automatic green sand molding machine to view more introduction, and maybe you are interested in machine video: DL-3040 automatic green sand molding machine working video
Welcome to Call / WhatsApp or send us Email about any question on the machine, please contact us >>>Tel / WhatsApp / WeChat: +86 13960339790, Email: [email protected]